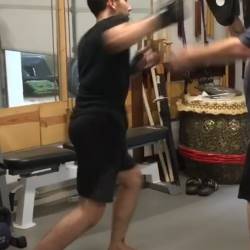 - I love all aspects of the Martial Arts. Interested in finding someone experienced to spar with and improve eachother's skills and have fun without beating the breaks off of eachother (not looking for hard sparring).

- I train kickboxing, and have very limited knowledge of MMA style grappling (but interested in MMA sparring.) Been training as a hobbyist for 6 years, with aspirations to compete in amateur kickboxing.

- Only willing to spar in public areas. Such as gyms or other safe areas.
---